David Leckie about conscious uncoupling – beginners guide…
It is with hearts full of sadness that we have decided to separate. We have been working hard for well over a year, some of it together, some of it separated, to see what might have been possible between us, and we have come to the conclusion that while we love each other very much we will remain separate. We are, however, and always will be a family, and in many ways we are closer than we have ever been. We are parents first and foremost, to two incredibly wonderful children and we ask for their and our space and privacy to be respected at this difficult time. We have always conducted our relationship privately, and we hope that as we consciously uncouple and coparent, we will be able to continue in the same manner. (Gwynneth Paltrow and Chris Martin, March 2014)
Go on, admit it (I won't tell, I promise!)…maybe, just maybe, you smirked just a little at the New Agey sounding 'consciously uncoupling' statement made by the Coldplay singer and the famous actress as they announced their intention to separate to the world. You wouldn't be alone – even those really nice people at The Guardian had this to say:
There was much hilarity when Gwyneth Paltrow announced, via her lifestyle website, that she and her husband, Coldplay singer Chris Martin, were " consciously uncoupling".
Conscious Uncoupling! What were they thinking? Divorce is meant to be hell on earth isn't it? When else can you justifiably shred your partners favourite suits / dresses or finally tell him / her what you really think about the mother in law? It's a time to really mess things up, to take each other to the financial cleaners, bicker about each other to whatever friends you have left on your 'side' whilst descending into cataclysmic emotional chaos. Whilst you're at it, you can psychologically traumatise the children.
Ok, I'm sorry. I think my attempt at satire might have gone a bit too far there! But it's just what happens when you get divorced, surely? Maybe 'conscious uncoupling' is OK for those arty Hollywood types, but it's all a bit 'arty farty' for the likes of us common folks, right?
Um…..No..Let's go back to the Guardian again…
Irritating new-agey language aside, this approach seems pretty sensible, since it's based on love and respect for the other person, and many couples now seek to working through the end of their marriage in a way that minimises conflict.
If you search for #ConsciousUncoupling online, you will see how often #DivorceHotel is mentioned alongside. We have helped countless couples to bring their marriage to an end using the very same principles. From the moment a couple begin working with #DivorceHotel we introduce them to the process – for details, search online for Katherine Woodward Thomas (Conscious Uncoupling – The 5 Steps To Living Happily Even After)
Let's be honest. Ending a marriage is devastatingly painful and a poorly ended marriage leaves scars that never fully heal.
I have dedicated my professional life to helping other people have the best divorce they can possibly have – unlike my own. It's not that mine was a particularly bad divorce, but, with professional help, I could have behaved so much better. If only DivorceHotel had existed all those years ago – I would have signed up in an instant.
Dismantling a relational home can be every bit as distressing as if you were to start removing the walls, floors, and ceilings of the house you live in, leaving you feeling exposed and undefended against the harsh, abrasive elements of life. At the same time this deconstruction is happening, you're required to make weighty decisions that could define your life and the lives of those you love for decades to come
It's not hard to understand how, with all the distress and upheaval of ending a relationship, couples who once loved each other can find themselves in the midst of a hostile and violent process filled with power struggles as they fight to the bitter end over what is their 'theirs' – what was once a primary loving relationship can easily become something utterly horrific and mutually destructive. The damage that is done in such explosive expressions of hatred and rage is difficult, if not downright impossible, to repair.
In a Conscious Uncoupling, we don't allow this to happen.
There is a #PositiveDivorce option
You don't have to do marriage break up alone. I'm not saying that divorce is easy. Consciously uncoupling can, at times be an emotionally bumpy road, but I promise you that the rewards will last the both of you a lifetime. One of the best decisions you could make if you are going through this process is to buy Katherine Woodward Thomas' book right now (no, I am not on commission :-)). Seriously, it could be one of the best investments you ever make, well under £10 on Amazon Kindle when I bought it.
Would you like some help along the way? If you have a joint intention to bring your marriage to an end respectfully, perhaps you might like to consider our DivorceHotel process to help you to really honour all that you co-created and guide your relationship into it's next stage. I am really proud to be the Global Director of DivorceHotel International and, together with our worldwide team of mediators, I promise that we will always provide the Gold Standard of divorce support – a service where you know (1) when it starts (2) when it ends and (3) exactly what it costs you and (4) that if, like Gwynneth and Chris, you want to Consciously Uncouple, you really are in the very best of hands.
If you would like your divorce to be positive, please get in touch and contact us. We look forward to hearing from you!
David Leckie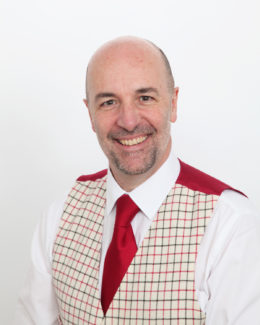 Global Director DivorceHotel International
---